SpiderOak Groups
Reliable, secure backup for teams of 10 or more.
User management & unified billing for admins. Desktop & mobile apps for users. Ransomware protection & point-in-time recovery for lost or stolen files. HIPAA compliant cloud storage.
"Every time (a breach) is announced, the universe of people and companies that understand and value true privacy grows, which ultimately drives higher demand for SpiderOak's truly private solutions."
Chicago Tribune
"Because of the way SpiderOak handles encryption and passwords, backups of all your files and folders are extremely safe and private."
PC Magazine
"With high-profile data security and privacy breaches escalating over the past couple of years, SpiderOak aims to give businesses some peace of mind."
Business News Daily
"SpiderOak nails its colors very clearly to the mast with its focus on security and privacy. If these are the most important elements you require then it is clearly the best choice."
PC Advisor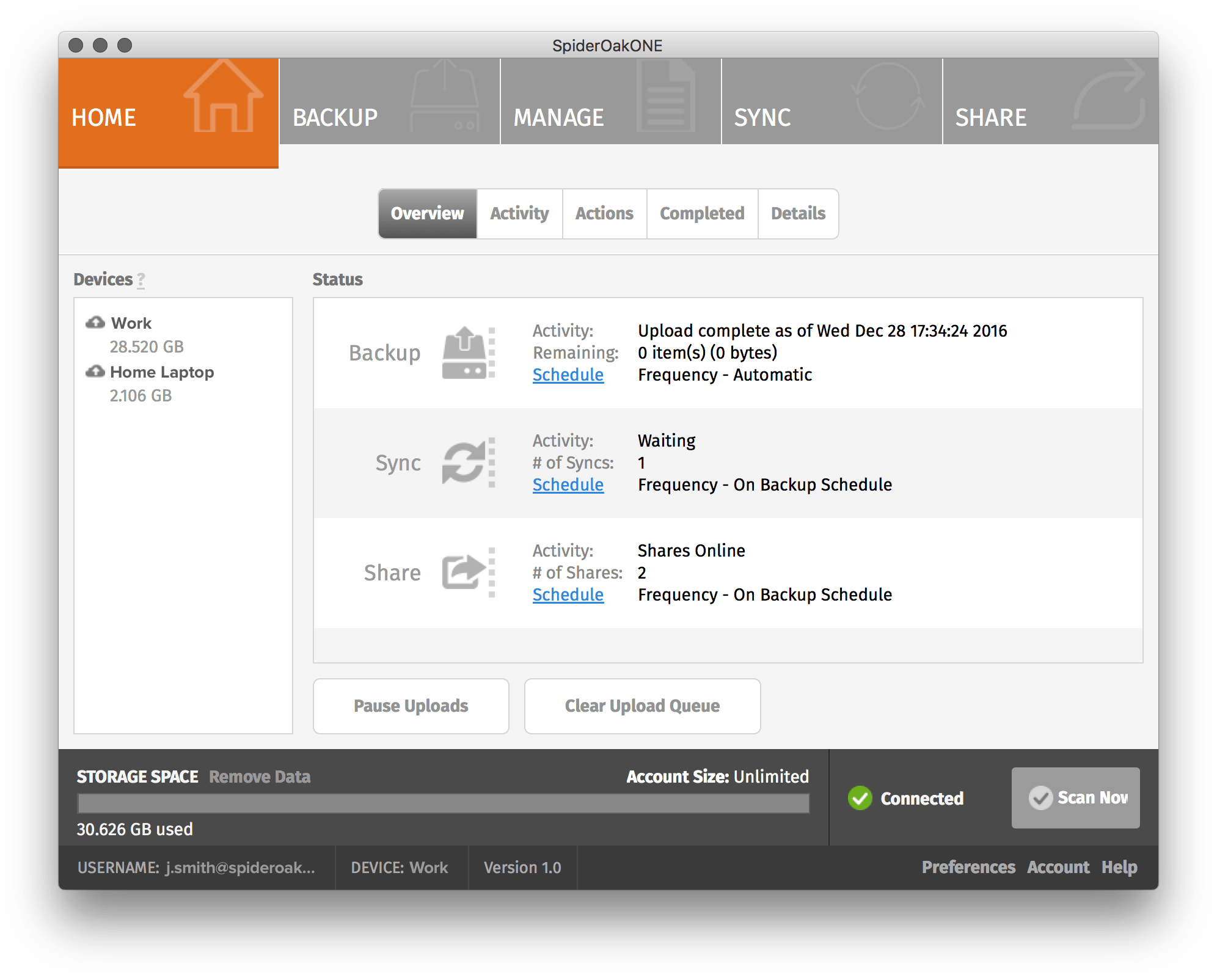 Unlimited space starts at only $90 a month.
For less than your coffee budget, you can protect your team or staff with 100% No Knowledge private backup in the cloud. Access your files on the go, restore historical versions, and send files to your team with ease.
No setup fee. Free 14-day trial. Minimum 10 users. Unlimited space per user. Each additional user is $9 a month.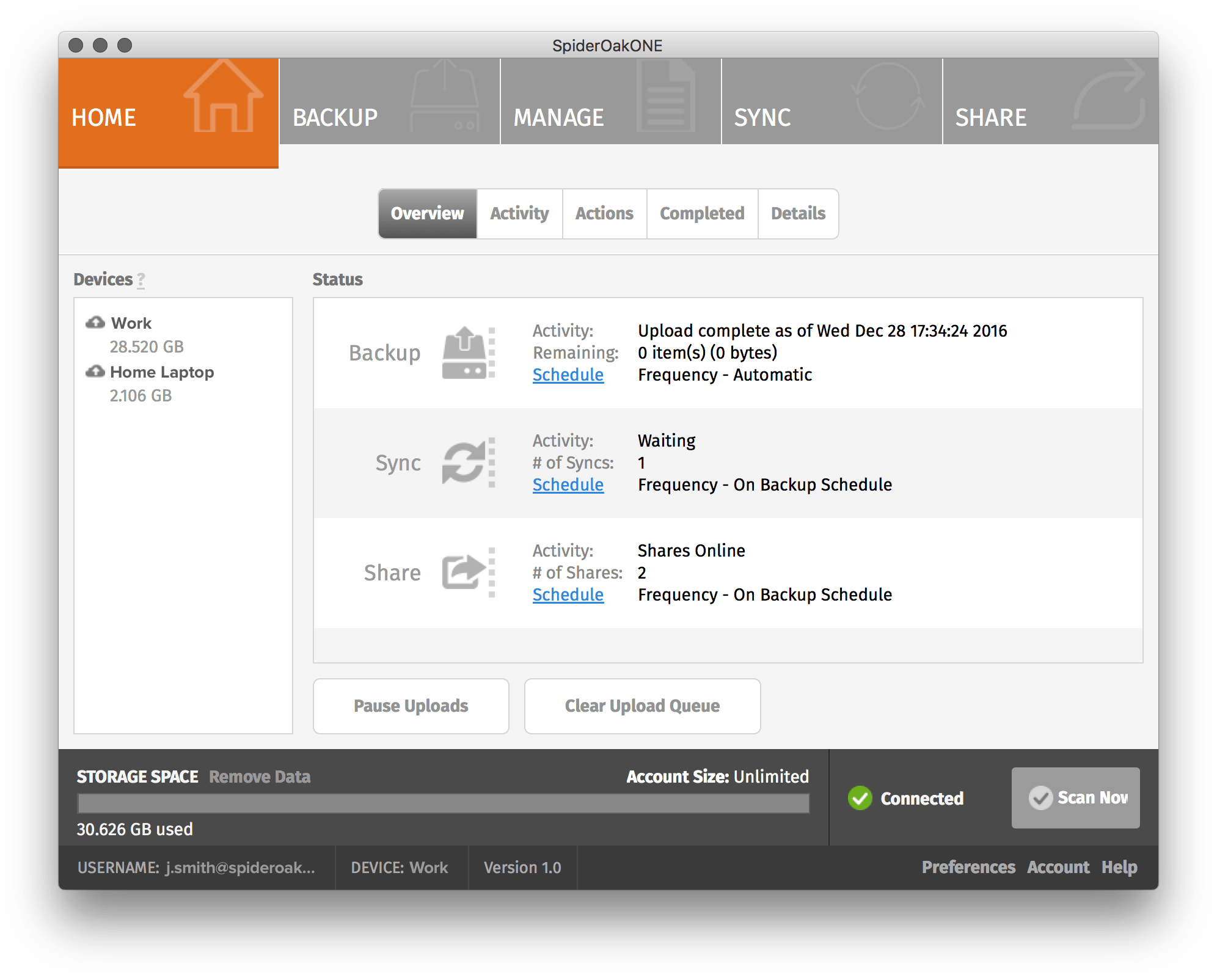 Secure-by-Default.
SpiderOak Groups gives you control and ownership of your data. Now you can manage your company's information on your terms – enforcing your privacy policies – while giving staff an easy-to-use solution to protect their files, and help them do their job more efficiently.
Configure all client settings remotely from within your Management Console, including: backup selection, rate limiting, backup schedule, sharing limitations, and user web access. No special network configuration on the client side is required.
SpiderOak Groups is the first choice for companies who care about the security and privacy of their files in the cloud.
Read the encryption Whitepaper
SpiderOak.com
Learn about Ransomware Protection
SpiderOak.com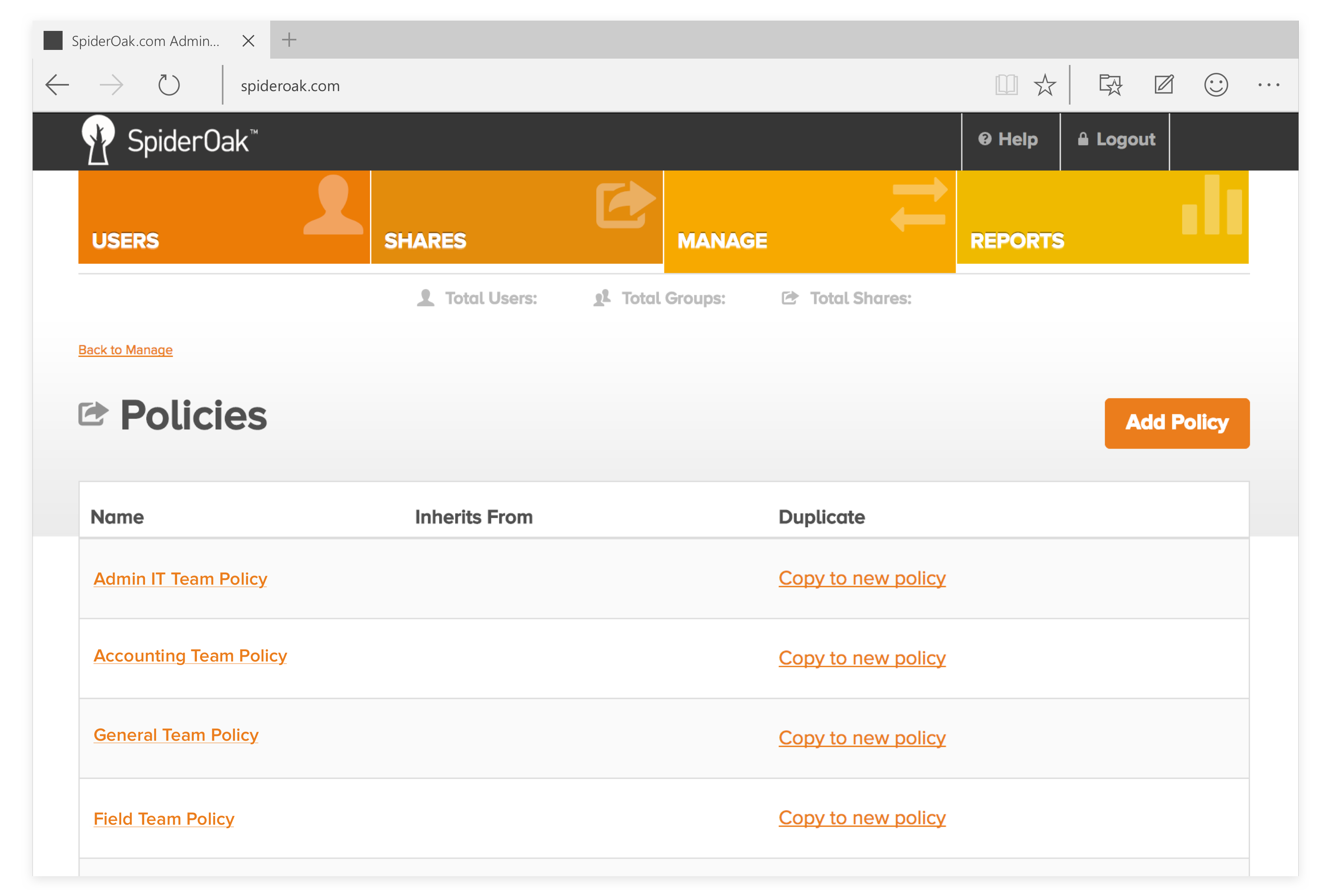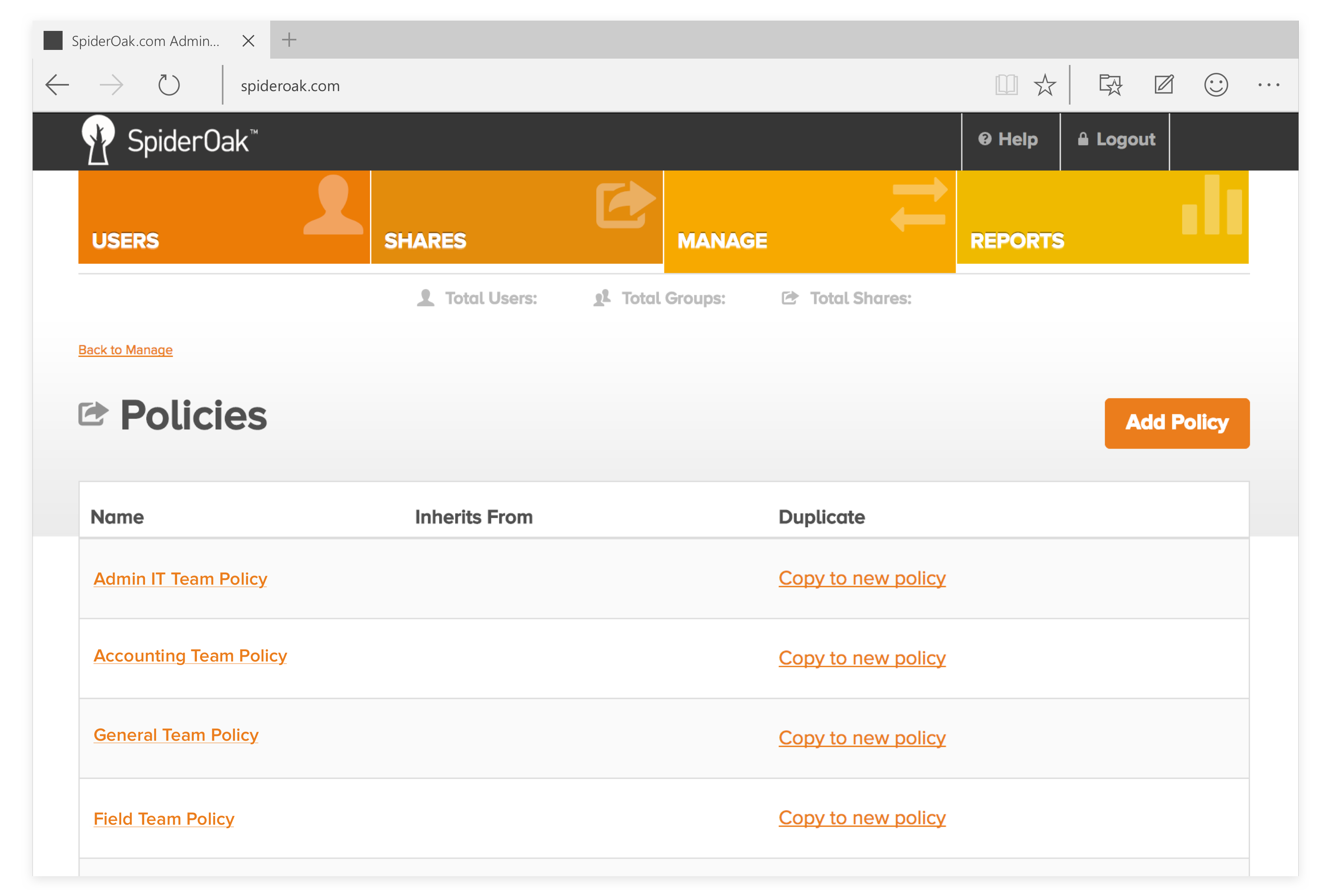 Centralized Device Management
The management console is a one-stop hub for managing users and enforcing policy. Configure settings for all user applications, from backup selection, rate limiting, backup schedule, and sharing. Provision and manage user accounts, set group policies and permissions, and gain oversight into users and usage. Whether you're on Mac, Windows, Linux, iOS, or Android, we support you.
HIPAA / FINRA / FERPA Compliant
Centralized management of users and policy
Sync within user accounts
Back up any file or folder
Unlimited historical versions
Custom reports on users and usage
Purge hold available on any user account
Admin access to restore user files
Point-in-time restore to beat ransomware
Start backing up with your free SpiderOak One Trial today.