Take SpiderOak Anywhere
Well, anywhere you can take your phone.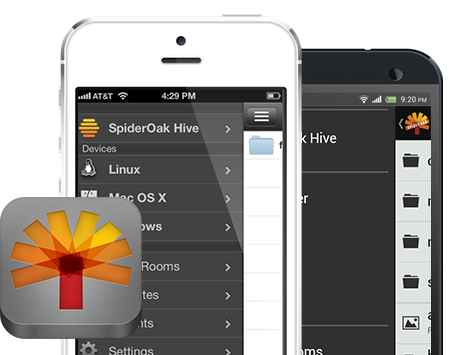 Go Mobile with SpiderOak! Access your data from anywhere — including your phone, iPad, tablet, and more! SpiderOak now provides both an iOS and Android application that will work across your various mobile devices while you are on the go.
View, watch & listen to any backed-up file

Access a ShareRoom anytime

Send a file to a friend, colleague or client

Save a file directly to your device

Files in the mobile app are read-only
Frequently Asked Questions
Got a question about mobile? Well, we've got answers for you. Take a look at our FAQ page for how to use SpiderOak on the go!
Application Release Notes
Read more about what has been included
in the current and past versions of our
iOS and Android Applications.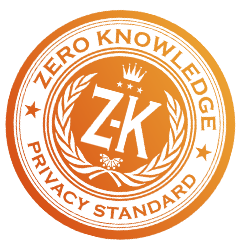 How Mobile Works with SpiderOak's Zero Knowledge Policy
Here's the deal: when accessing your data via the SpiderOak website or on a mobile device you must enter your password. The password will then exist in the SpiderOak server memory for the duration of your browsing session. For this amount of time your password is stored in encrypted memory and never written to an unencrypted disk. The moment your browsing session ends your password is destroyed and no further trace is left.
The instance above represents the only situation where your data could potentially be readable to someone with access to the SpiderOak servers. That said, no one except a select number of SpiderOak employees will ever have access to the SpiderOak servers. To fully retain our 'zero-knowledge' privacy, we recommend you always access your data via the SpiderOak desktop application which downloads your data before decrypting it locally.