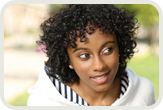 Papers underway. Research diligently cataloged. Pictures of the tailgate captured. Music purchased for those runs or intense study sessions. And after all this work and memories collected, why would you risk losing it all to a computer crash, a spilled cup of coffee or - worst case - a stolen laptop?
As a way to support students and education in general, SpiderOak is offering a standing 50% discount to anyone with a valid .edu email address. That means you can backup, sync, share, remotely access and store everything for only $5 per month. All you have to do is register with your school email address, verify that email address through our verification process, and choose from any one of our plans at 50% off.
Good luck this school year and start by ensuring your data is safe.
Our best wishes,
The SpiderOak Team
** - This offer is only valid for one (1) account per person and a maximum size of 200 GBs.